Come try the workout everyone has been talking about! Young or old, big or small, ANYONE can do it! It's a fun and unique workout that helps build your confidence and tones your body! It is a great way to build new friendships as well! So what are you waiting for? Sign up for a class today!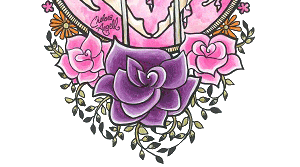 Fall 2021 (September to December) class availability is listed on our classes page! If you aren't already signed up for the next session of Pole Fitness clases, you should be! And you can now sign up for 6 weeks for only $150. We now offer Silks Lessons, combinations, band conditioning and doubles lessons.
Benefits of Pole Fitness:
It is a full-body workout that benefits the mind, body & soul.
Improves your health, strength and flexibility.
Is an aerial art form combined with gymnastic elements.
Tones your muscles.
Is empowering & a great way to develop long-lasting freindships.
Every class is a new challenge!
Male or female, big or small, pole fitness is for ALL!
You DO NOT need to be in shape to join. Classes are designed to help you gain the strength needed to achieve your goals. Classes are small, making it less intimidating. There are zero judgments in class and you work at your pace. The instructor is certified and trained.
We also offer:
Silks lessons
Doubles moves
Pole parties for any occasion
Lap Dance Workshops.
Private Lessons.
Poles for purchase.
Gift Certificates.
Not sure if it's for you? Try our no-obligation "drop-in taster" for only $10 per person.
Contact Go-Diva's
to book a time.