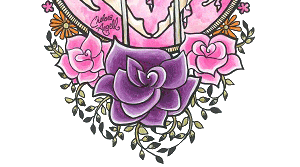 Book your next gathering with Go-Diva's! Be it a stagette, birthday party, or just an excuse to have fun with some friends! Only $35/person!
The Go-Divas Pole Party
$35/person min. 4 people

Prepare for one hour of great fun to be had with all of your friends!! You can choose a "Pole Party" where you get to learn some cool moves, show them off, compete to see who is the best dancer, dress up in leis and boas and you get your pictures taken. Or you can embrace your sexy side and choose a "Lap Dance Party" where you get to learn the art of lap dance with your friends (and it makes a nice surprise to bring home to show your partner ;-)). Whichever you choose, it is sure to be a good time full of laughter! A minimum non-refundable deposit of $140 is required upon booking to secure your date and that includes up to 4 people. It is $35/person thereafter to be paid at the time of the event. If you would prefer to have a home party, it is a minimum deposit of $300 to be paid at the time of booking and it includes an unlimited # of people. If out of town, there is an additional charge of .75 cents per km both ways as well as the cost of a hotel room, if necessary.
---
Prices are subject to change without notice.
Go-Diva's accepts cash, cheques, money orders, and e-transfers.
Date and times are subject to availability.
A deposit of $140 is required for every booking to secure the date and time, and includes the cost for 4 people. If just booking a basic Pole Party at "Go-Diva's", the remainder can be paid at the time of the event.**
For cancellations, a minimum of 1 week's notice is required.
All fees, minus the $140 non-refundable deposit, will be refunded so long as the minimum 1 week's notice is given.
**Please note, the deposit for a party class is non-refundable. However, the party may be re-scheduled if necessary.